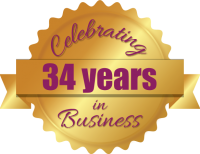 We care for others as we would like to be cared for ourselves
Join our award-winning carer team!
Competitive pay
Paid holidays
Pick your own hours and days to suit you, 7 days a week
Work in your local area
Free induction training
Career progression opportunities
Wide range of certified courses on all levels
Nurse and back office support, plus our 33 years experience as Ireland's most expert homecare provider
For the 7th year running, Private Home Care (as part of the CPL group) has been recognised as a "Great Place to Work 2021"
Providing you with skills & qualifications
We are the most experienced home care provider in Ireland
We employ our own full time trainer who trains learners to our high standards
Our trainer has also worked in the care industry for a decade
We are a CPL company so you can benefit from the QQI certification from The CPL Institute
Our teaching style is friendly and supportive
We offer a wide range of courses so you can learn as little or as much as you want
Our Home Care Assistant pay grades are tied to levels of training and experience so you can progress in a clear and structured way through your training career
Calculate your Tax Relief on Home Care
Home care may be more affordable than you think.
Depending on your needs, you may be comparing the cost of home care versus that of a long stay nursing home.
Remember that any member of your family may be able to avail of tax relief at the highest bracket, which may reduce your home care costs by as much as 40%.
Specialised Home Care Training
Private HomeCare is one of the only home care companies in Ireland with it's own in-house specialist training centre.
Find out about more about how you can learn the skills you need to become a professional Home Care Assistant, or to improve your ability to care for a loved one at home. Click on the boxes below to browse our training courses.
Private HomeCare is Ireland's longest established home care provider. We were the first home care company in Ireland to be awarded the international standard quality award, ISO. Our commitment to quality has never wavered.