Home Care Client Testimonials
Read below to see some of our home care client testimonials. If you would like to learn more about the services Private Home Care have on offer, then click here.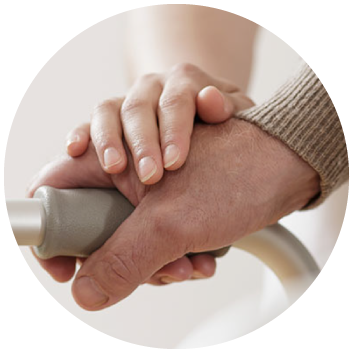 "I really appreciate all you have done for me, it was a pleasure to work with such a great team! Private HomeCare a lovely company to work for and I'm delighted I had the opportunity to be part of the team!
Thank you for everything."
Kerstie R.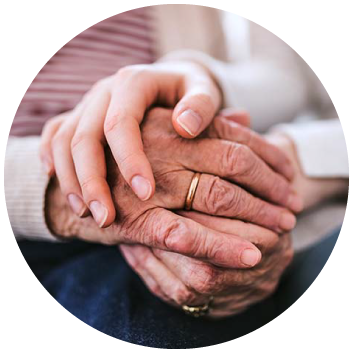 Private HomeCare are amazing. The care and support they gave to my grandad and myself is 100%. Nicole and Michelle look after my grandad and he loves them, they are like family. Beverley is so good she always makes sure that he gets the right care and keeps me updated on everything. Nicole and Michelle they text me all the time so that keeps my mind at ease. I am so thankful. The main thing is my grandad is safe and happy and well looked after. Thank-you for everything.
Lynne Duff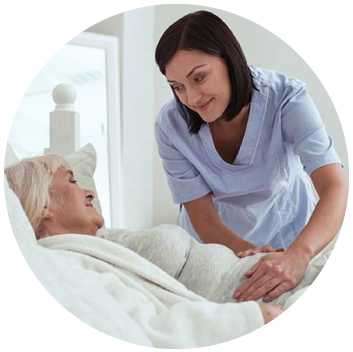 Following an illness, my husband has two home carers. We are absolutely blessed with the two of them. John is not the easist person to care for because he is so independent and wants to do everything himself. The relationship they have is super. They are out on their own. The carers mainly supervise John, for example in the shower, so he keeps his independence yet is safe. The things that John gets them to do is above and beyond the call of duty. We would be lost only for them.
Kay
*Note, for confidentiality,  John is not the client's real name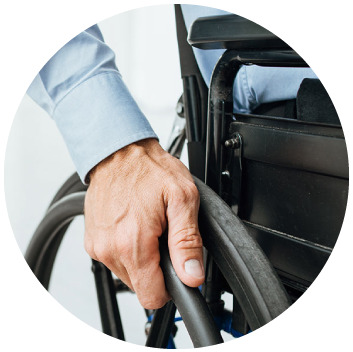 Simon sadly passed away on Sunday morning. He had a very difficult year fighting a battle he couldn't win. We are extremely grateful for all your help and for providing him with a caregiver, Frank, who understood him and who treated him at all times with the greatest respect. It's not easy for a fiercely independent spirit, as Simon was, to accept the help that was needed but he accepted Frank as his "coach" which was a relief to us all. The boys and myself were Frank's "students" and we certainly learnt a lot both in patient care and the use of medical equipment.
Many thanks for your kindness and support
*Note, for confidentiality,  Simon is not the client's real name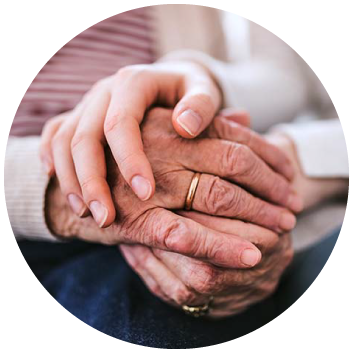 This is just a little email to mention and comment one of the most amazing carers and kindest, patient person I have ever met. Gloria has been caring for my dad for over 10 months now almost daily.
She is his lead carer and we feel so blessed to have her as she gives him the time, care, nurturing, positive energy and professionalism a patient in his condition requires. My dad is completely in awe and spoilt by her as she really goes above and beyond her work and time limitations.
Natasha
THE PRENTICE FAMILY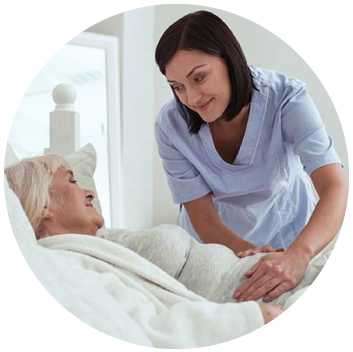 It's absolutely excellent service. I cannot say enough about the quality of care provided by Private HomeCare
EILEEN BROSNAN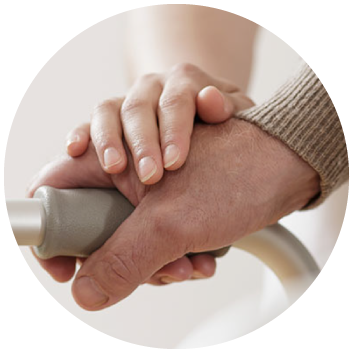 Thank you for your flexibility with regard to my Mother's care. You gave me great confidence in the service to be provided. I look forward to putting a plan in place which will make Mum's life at home easier.
ANNE JONES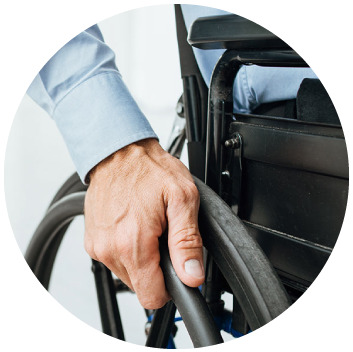 My partner received care from Private HomeCare in January 2020. The two girls, Nadine and Davina, gave him the best care. Having difficulties myself, with my own health, I too needed carers. The standard and care provided by of my two carers, Sandra and Nadine, was above and beyond and they couldn't have been nicer to myself and my partner. We are both so happy with the care we have been given and couldn't ask for more.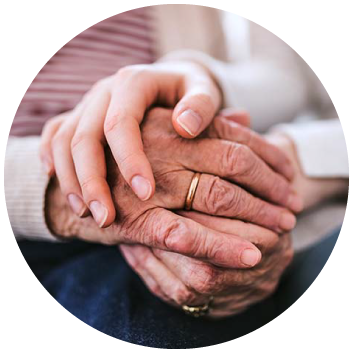 On behalf of the entire Prentice family, I would like to thank you so much for your kindness to us over so many years. My father died in 2003 and he was cared for by your agency and we have come up to the present day with (your care) for Mum and Caroline.
The quality of service has always been excellent and we have been so impressed with all the carers, many of whom have become friends. Above all, we have been able to keep our parents at home to the end of their lives and they both loved that.
Thank you indeed for everything.
THE PRENTICE FAMILY


Your carer made it possible for my Gran to come to my wedding. Thank you so much. Your company is a pleasure to deal with. It is such a comfort to know this service is available which made our special day even better.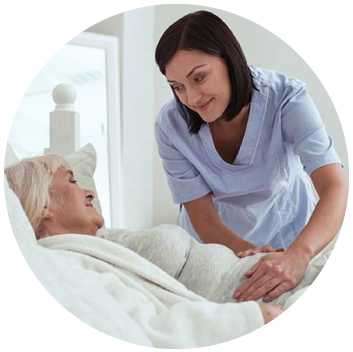 I want to thank you and all the wonderful carers for your kindness, care and attention to my darling mother over the last seven years. Your agency made it possible for mum to live at home, retaining her independence in spite of medical and physical disability. She loved her home and all her home comforts where she felt safe and secure.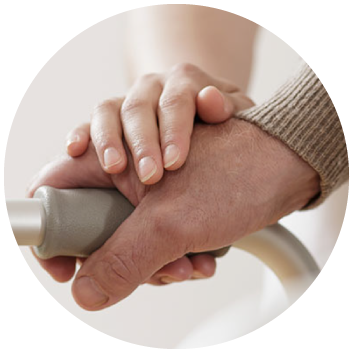 We are really impressed with the attention to detail and efficiency of Dad's care. George was reluctant to take the care to start. We cannot believe how Mary has established a relationship so quickly. This has given us great peace of mind. 1st class service.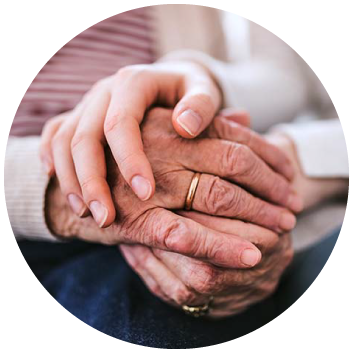 Following my husband's death I was faced with two options –
1. Find a nursing home to live in
2. Find home care
I am lucky to have been recommended Private HomeCare. Twelve hours of care per week from your carers allows me to bathe, have a main meal cooked daily and assistance with the exercises advised by my physiotherapist to maintain the mobility I do have.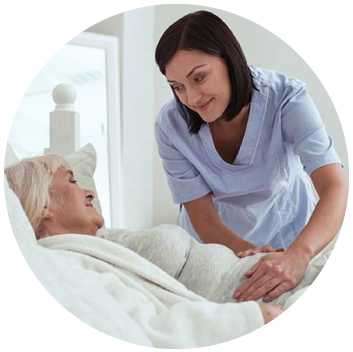 Thank-you for your kindness to my mother. It was difficult to watch my lucid, active mother suffer. The Private HomeCare carers were almost without exception, gentle and caring. My mother was well cared for.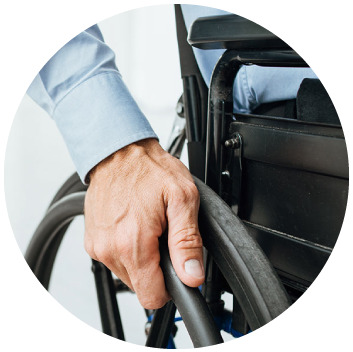 My husband was extremely weak after his discharge from hospital and literally could hardly move around the house for months. The young lady you sent us was simply outstanding and did trojan work throughout the house until he was back on his feet again.


We have 5 Private HomeCare carers on permanent roster from 10am to 9pm 7 days a week for my mother who has memory loss. We are extremely happy with our Private HomeCare team – carers and office staff.
The carers are absolutely fantastic and always give 100%. They keep me informed all the time. It's so easy to communicate with them. They are always on time and wear suitable carer's uniforms.
I have great piece of mind knowing that my mother is being so well looked after. She is 100% relaxed and trusts carers and the office administration team, who always act immediately when I need them.
PAULINE SWORDS
Daughter of a client with Memory Loss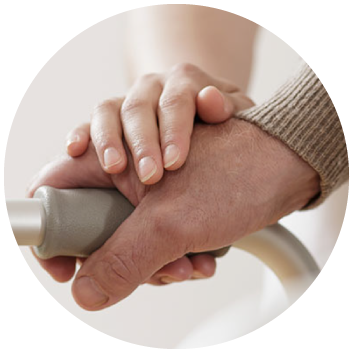 Thank you again for your support over the last two months. Our new baby is now sleeping through the night. Please pass my thanks to your carers, each of whom were very kind and helpful.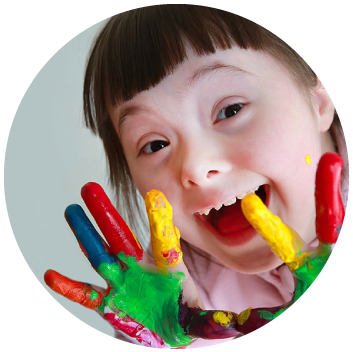 It was a great help that potential carers and the Nurse Manager were introduced to my daughter Hannah (who has an intellectual disability) before commencing their shifts. This way I could see how they interacted with Hannah and if she took to them.
I am very impressed with the choice of carers that were matched to my daughter. They are all very competent and kind.
Since then Private HomeCare have been in constant contact to ensure all is going well. I have no hesitation in recommending Private HomeCare.
UNA O'SHEA
Mother of a client with an intellectual disability

Gerry Butler shares his experience with Private HomeCare