Celebrating 32 years in Business
Why Private HomeCare?
Private HomeCare is Ireland's longest established home care provider. Our ethos has never changed:  "We care for others as we would like to be cared for ourselves". We have a vast amount of home care experience. No-one knows more about caring for people at home than we do.
We were the first home care company in Ireland to be awarded the international standard quality award, ISO. Our commitment to quality has never wavered.
We are a HSE recognised and approved provider of home care, and have been for many years.
We have our own Home Care Training Department and so do not outsource training to third parties like most of our competitors.
Our founder, Elizabeth Nicholson has been Managing Director since the day she started the company.
In 2020, we celebrate 32 years in business.
We are Ireland's most expert provider of home care.
We are Irish managed. We are not a franchise.
Who do we care for?
We care for anyone who needs it, at any age, in any circumstance. Our range of services is wide and varied, from companionship and a helping hand through to 24/7 specialist care.
If you or your family ever need home help, we know what to do. You are not alone. We invite your questions, queries and concerns. We are here to help you
To get in touch, fill out the form below and we'll call you back
We care for others as we would like to be cared for ourselves
In this video, Managing Director Elizabeth Nicholson provides an overview of what Private Home Care does.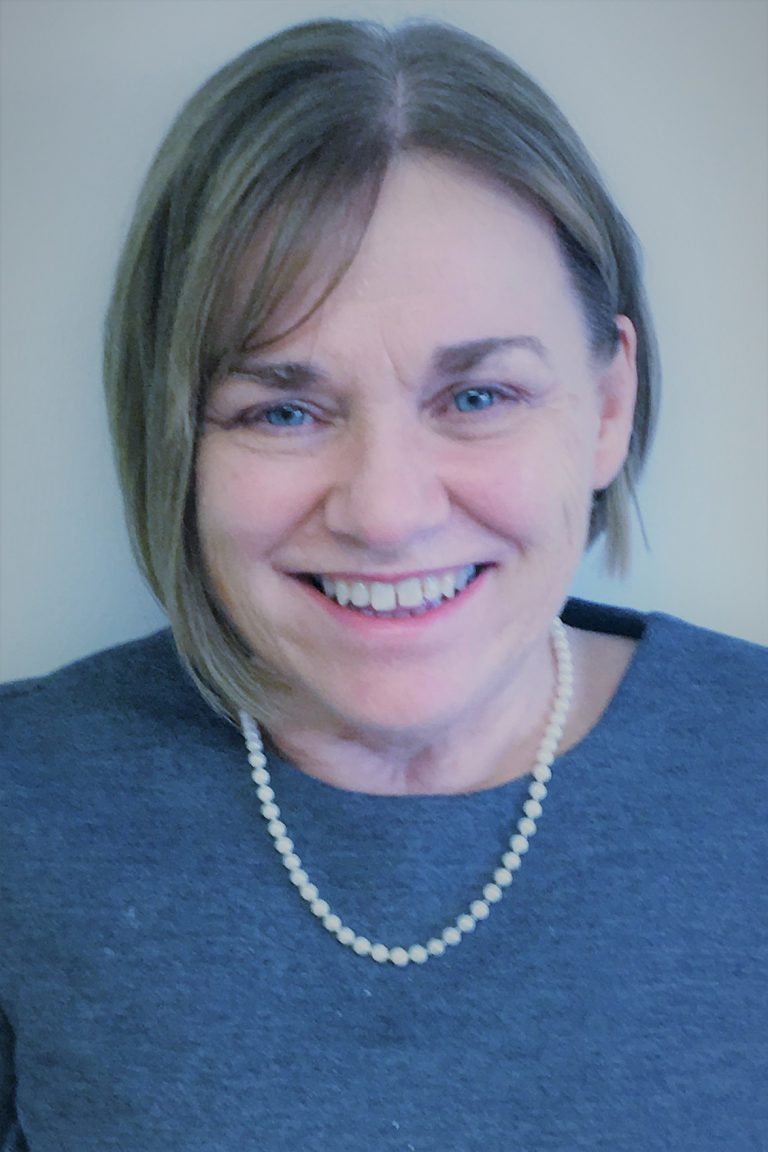 After a decade working in hospital administration, Elizabeth started Private HomeCare in 1989. Today the company is Ireland's longest established home care provider. In 2010, Private HomeCare became part of the CPL Group, which has 41 offices worldwide.
In 2020, Private HomeCare celebrates it's 31st year in business, under Elizabeth's continuous direction and day to day management. With decades of home care experience, Elizabeth liaises with the HSE and other regulatory bodies to keep abreast of safety and operational standards and to ensure our staff and clients work to the safest possible procedures.
She is a former Director of Age Action Ireland and was a volunteer member of the Lucan Host Committee during the world Special Olympics, hosted by Ireland in 2003. Elizabeth is currently a Board member of a voluntary organisation involved in sheltered accommodation/Elderly Project.
She was a founding Director of the Professional Institute of Care Providers (PICP).
Elizabeth holds a Diploma in Management and Industrial Relations from the National College of Ireland.
In her free time, Elizabeth enjoys property restoration and swimming.
.
With 30 years experience in the care industry, Mary has worked in The Mater Hospitals, both public and private, and Leopardstown Park Hospital.
Now Client Co-ordinator at Private HomeCare, Mary's role is to assess the care that is needed for each of our clients to live at home through meeting clients and home visits. Each client has different needs ranging from senior care to disability or post-operative care.
Drawing on her extensive home care experience, Mary will detail a Care Plan for carers to follow to ensure your needs and wishes are met. She will also check your home to make recommendations for your care and comfort
Mary and our Nurse Manager will visit you at least once every 6 months to assess your changing needs and to update your care plan if necessary.
Mary also represents Private HomeCare on teamwork case meetings which bring all your care providers together, both public and private, to ensure your best needs are met.
In her spare time, Mary is a member of a Sunday walking club and likes to swim once a week.
Drawing on experience of working in the health care roles including for the Ambulance Service and experience as a carer with Private Home Care, Therese excels in her role as Community Social Care Supervisor.
In her role Therese assesses homes, meets clients and families and draws up individual "care plans" for each of our clients.
Therese is QQI Qualified and works closely alongside both clients and carers. Therese draws on her own experience working in the industry as a Carer and Health Care Assistant which provides her to bring a unique perspective to her role.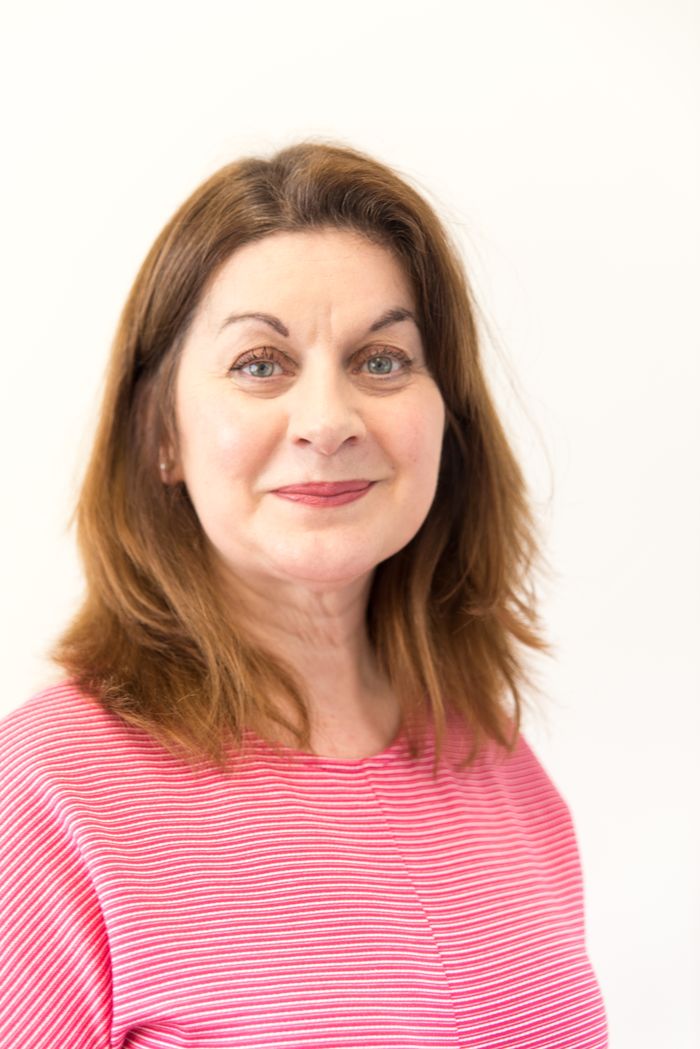 Patsy has worked with Private HomeCare for 10 years. Prior to this, she was a Recruitment and Training Manager with Next plc where she worked in a variety of roles for 18 years. Previously, Patsy worked with McDonalds Headquarters.
In her recruitment role, Patsy is the first person applicants meet, as she interviews experienced and new carers and carries out background checks, Garda vetting and reference checks.  With a decade of home care experience from a recruitment point of view, Patsy knows what experience and personal attributes make for the most suitable carers!
Post recruitment, Patsy ensures all carers maintain compliance with our rigorous standards, those of the HSE, current legislation and our insurance provider.
Patsy enjoys spending time with her dog, walking and reading.
"I have always wanted to work for a company that provides a positive impact on people's lives. It is an honour to be part of a team that recruits carers that provide such a vital and  wonderful service to households and  people's homes. I originally have a background in finance and marketing in many different industries.  I live in Dublin. In my spare time I enjoy hiking and pilates and love to cook."
Training and Compliance Team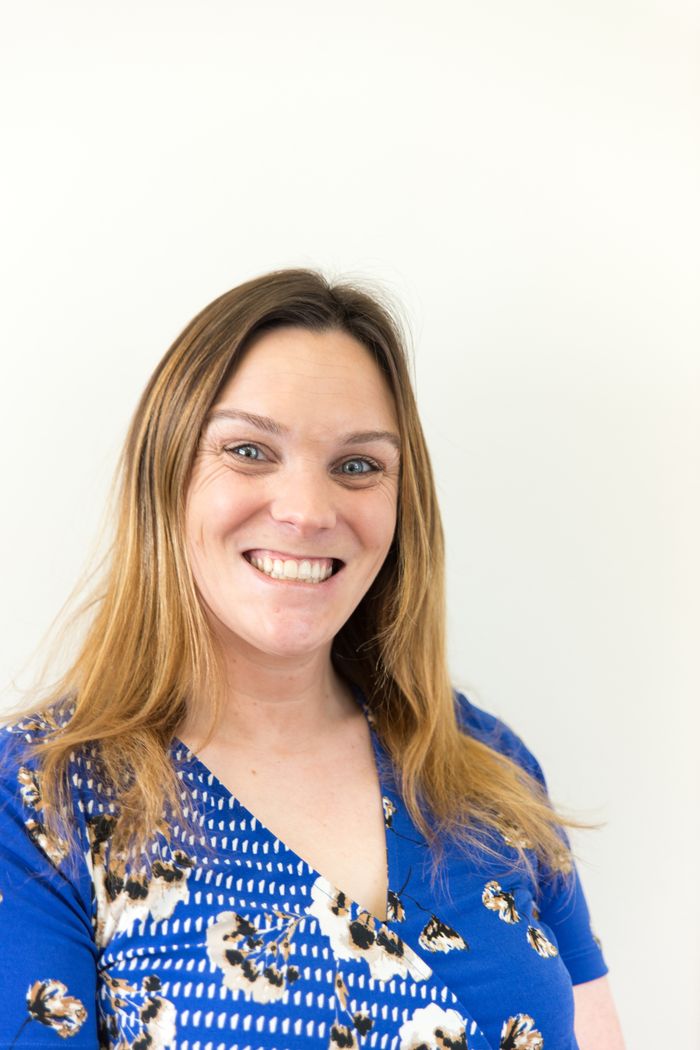 Anna delivers all the training courses offered by Private HomeCare. A certified trainer, she holds the following qualifications : Professional Diploma in Education, Higher Diploma in Business in Marketing, Certificate in First Line Business Management, National Diploma in Humanities in Montessori Education.
With 11 years experience in the care industry. Anna combines her practical knowledge with her training skills to ensure all learners achieve their goals, in a friendly and supportive learning environment.
Previously Anna has volunteered in Sri Lanka. She has recently taken up boxing as a hobby!
With a Degree in Law and Business, and a Masters in Strategy and Innovation from NUI Maynooth, Linda is more than qualified to support and develop our inhouse Training Department.
In her Compliance role, Linda ensures that all of our carers meet the required standards, and encourages them to develop to the next level of certification and career options.
For her master's thesis, Linda's topic was the impact of formal first aid training in emergency situations with the Irish Red Cross.
Prior to joining Private HomeCare, Linda worked in the travel industry for several years. Her hobbies include reading and swimming.
Client Administration Team
Anne has worked in Private HomeCare since 1993 following a career in administration and team management with SIAC, Folen Publishing and Honeywell.
Along with the founder of Private HomeCare, Anne is a key part of the management team that has developed the business over 30 years. Anne's vast home care experience is second-to-none in the caring industry in Ireland, and lends itself to a listening, supportive, expert ear when families call us for help in challenging times. This is evidenced by Private HomeCare's high level of referrals from satisfied clients, who value Anne's empathy and expertise.
Anne manages our team of Client Administrators who each look after client rostering, and day-to-day needs.
Anne also has a background as a volunteer counsellor working with young adults.
Anne's plays tennis every week in her local club and enjoys European city breaks.
Rita Maycock, Senior Client Administrator
Rita has worked with Private HomeCare for 14 years. Her extensive home care experience is highly valued by our clients and carers alike. On a daily basis, Rita ensures the client and carer relationship is organised and rostered, with clear communications between all parties.
Prior to joining Private HomeCare, Rita worked for 19 years in customer service with Reckitt.
She has a Certificate in Middle Management from the National College of Ireland (NCI).
In her free time, Rita enjoys walking and has a great love of travel, citing New York as her favourite destination !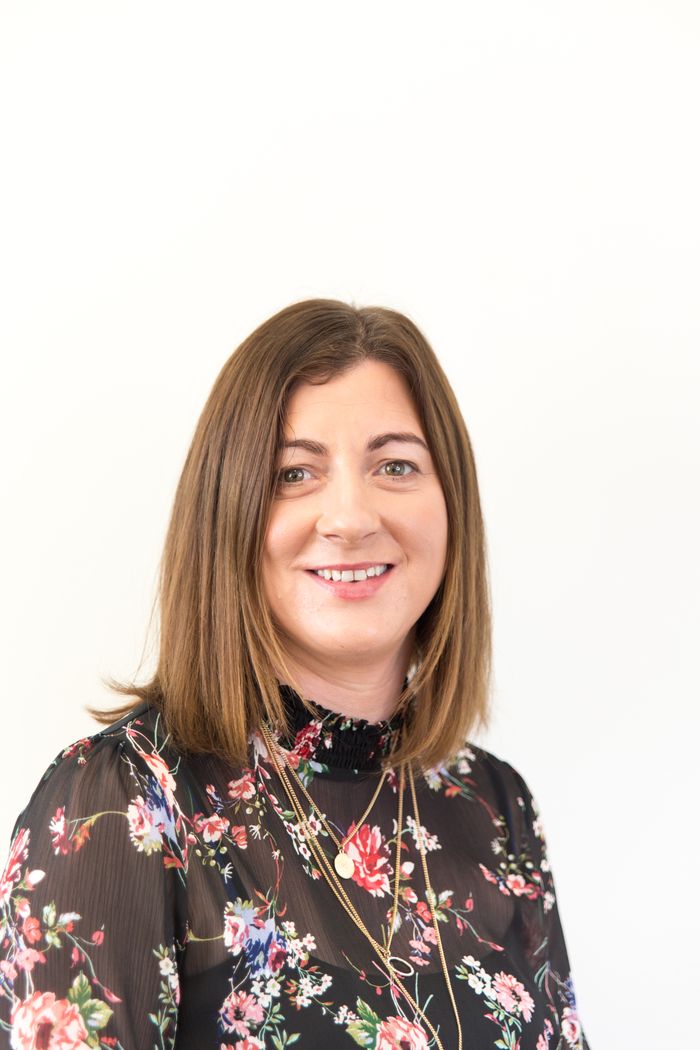 Sinead has also worked with Private HomeCare for 15 years as a Client Administrator. She has a Diploma in Business, from Ballyfermot College of Further Education.
Her previous experience was in IT Support with Hewlett Packard, where she gained several promotions.
Sinead enjoys walking and hiking, and recommends Bray Head and the Sugarloaf Mountain as great days out.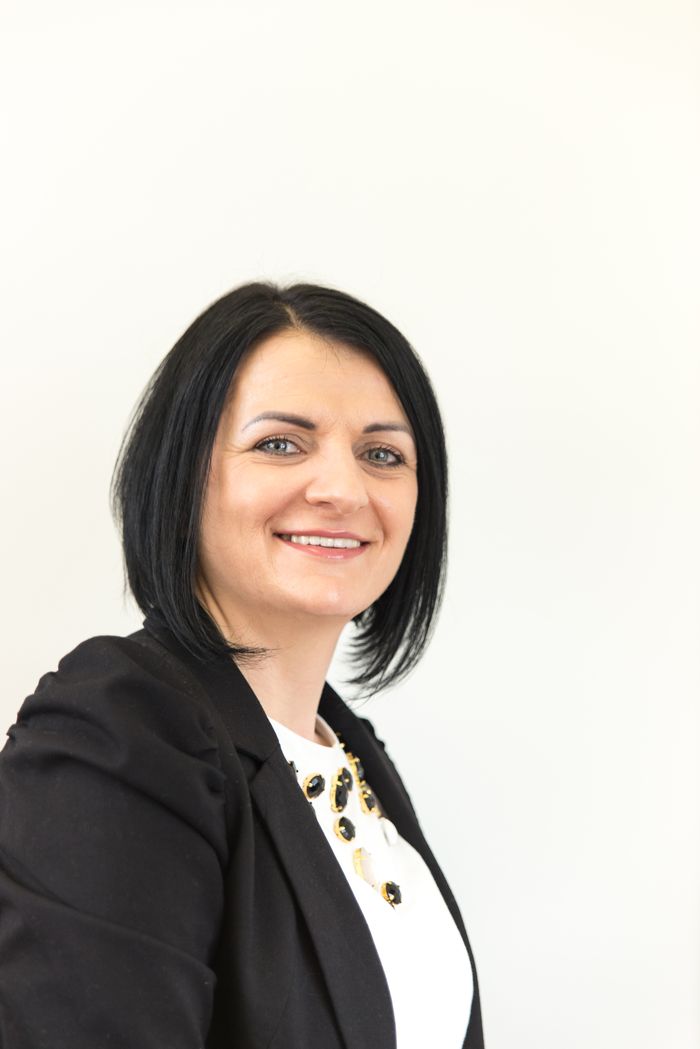 Aga joined us in early 2019 from the 4 star Tulfarris Hotel & Golf Resort., where she was Assistant Manager, Housekeeping. Previously, she worked at the 4 star Osprey Hotel.
In this role Aga managed a team of 20 staff. She brings to Private HomeCare her experience in all health and safety matter,s as well as rostering and quality checks.
Aga enjoys going to the gym and reading in her free time.
Barbara has worked with Private HomeCare as a Client Administrator for 4 years. Previously, she did an internship with Flexsource, a CPL recruitment solutions company.
In the past, Barbara worked has a childminder for 6 years and also has experience in high end retail from working for Ralph Lauren.
She studied Hotel and Tourism Management.
Barbara enjoys travelling and reading and recommends Croatia as a destination.
Beverley Gannon joined Private HomeCare in 2021 and brings with her an extensive background in Project Planning (Dublin Airport) as well as previous experience in the Home Care industry. As Client Administrator,  Beverley joins a busy team who match, roster and support clients and carers.  Beverley volunteers as Base Manager with Dublin N/W Missing Persons, who conduct physical searches for missing people, so far, returning 23 people to their families.
In her spare time, Beverley enjoys hand embroidery which involves sketching a drawing onto fabric before stitching and is also a massive Manchester United fan.
Before joining our Client Administration team, Mandy worked with Private HomeCare as a carer. This experience is incredibly valuable for her current role. However Mandy's interest in caring comes even earlier as she looked after her Mother for 7 years.
Previously, Mandy worked in veterinary for 15 years, and also in Hodges Figgis bookshop. She has 6 dogs ranging from large (german shepherd) and v small (chihuahua) plus 2 cats. They are all rescues as Mandy has been involved in fostering dogs and cats for years. In her spare time (!), Mandy loves reading.
Prior to joining Private HomeCare in 2019, Jessica worked as a Healthcare Assistant with elderly people for five years. This experience includes working in a Nursing Home.
Jessica has a FETAC Level 5 in Pre-Nursing Studies and a FETAC Level 5 in  Reception, Operation and Services. She was awarded a Distinction in both courses.
During her Pre Nursing Studies course, Jessica spent time in Sweden in a foreign exchange trip where she experienced the Swedish health care system, and had a great travel experience.
Gosia provides financial support for Private HomeCare, in conjunction with our parent company Cpl's finance team.
Prior to joining Private HomeCare 5 years ago, Gosia worked in the hospitality industry for 8 years as a Supervisor. She studied Economics and has a Fetac Level 5 in eBusiness.
In her first role with us, Gosia worked as a Client Administrator so understands client and carer needs.
Gosia loves music and going to concerts as well as travelling.
In the early part of his career, Keven worked in the Financial Services Industry but his main experience has been in the health care Industry. He worked as Managing Director of a large home care business in the west of Ireland for over 10 years and more recently as Head of Operations for a home care franchise organisation servicing all counties in Ireland. Kevin says "I am delighted to join the Private HomeCare team, one that has been providing essential community services to our most vulnerable members of society for over 32 years. I am looking forward to helping the team to develop further in the Dublin area and beyond."