Celebrating 34 years in Business
Why Private HomeCare?
Private HomeCare is Ireland's longest established home care provider. Our ethos has never changed:  "We care for others as we would like to be cared for ourselves". We have a vast amount of home care experience. No-one knows more about caring for people at home than we do.
We were the first home care company in Ireland to be awarded the international standard quality award, ISO. Our commitment to quality has never wavered.
We are a HSE recognised and approved provider of home care, and have been for many years.
We have our own Home Care Training Department and so do not outsource training to third parties like most of our competitors.
Our founder, Elizabeth Nicholson has been Managing Director since the day she started the company.
In 2023, we celebrate 34 years in business.
We are Ireland's most expert provider of home care.
We are Irish managed. We are not a franchise.
Who do we care for?
We care for anyone who needs it, at any age, in any circumstance. Our range of services is wide and varied, from companionship and a helping hand through to 24/7 specialist care.
If you or your family ever need home help, we know what to do. You are not alone. We invite your questions, queries and concerns. We are here to help you
To get in touch, fill out the form below and we'll call you back
We care for others as we would like to be cared for ourselves
In this video, Managing Director Elizabeth Nicholson provides an overview of what Private Home Care does.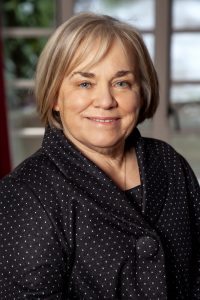 After a decade working in hospital administration, Elizabeth started Private HomeCare in 1989. Today the company is Ireland's longest established home care provider. In 2010, Private HomeCare became part of the CPL Group, which has 41 offices worldwide.
In 2020, Private HomeCare celebrates it's 31st year in business, under Elizabeth's continuous direction and day to day management. With decades of home care experience, Elizabeth liaises with the HSE and other regulatory bodies to keep abreast of safety and operational standards and to ensure our staff and clients work to the safest possible procedures.
She is a former Director of Age Action Ireland and was a volunteer member of the Lucan Host Committee during the world Special Olympics, hosted by Ireland in 2003. Elizabeth is currently a Board member of a voluntary organisation involved in sheltered accommodation/Elderly Project.
She was a founding Director of the Professional Institute of Care Providers (PICP).
Elizabeth holds a Diploma in Management and Industrial Relations from the National College of Ireland.
In her free time, Elizabeth enjoys property restoration and swimming.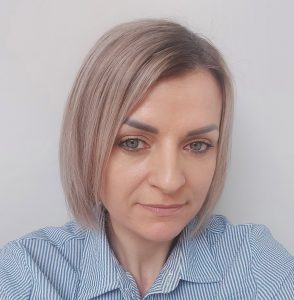 Aga joined Private HomeCare in 2018 as Client Administrator before she was promoted to Client Manager.  Previously Aga working in health and safety. As Client Manager,  Aga liaises with the HSE on a daily basis regarding the acceptance of client referrals. She then works closely with our Service Support team to resolve any client requirements. Aga's indepth experience of homecare and her excellent communication skills allows her to work seamlessly across the HSE, our community and support staff,  and most importantly our clients (HSE and private).
In her spare time, Aga enjoys going to the gym, walking her dog and reading.
Anne has worked in Private HomeCare since 1993 following a career in administration and team management with SIAC, Folen Publishing and Honeywell.
Along with the founder of Private HomeCare, Anne is a key part of the management team that has developed the business over 30 years. Anne's vast home care experience is second-to-none in the caring industry in Ireland, and lends itself to a listening, supportive, expert ear when families call us for help in challenging times. This is evidenced by Private HomeCare's high level of referrals from satisfied clients, who value Anne's empathy and expertise.
Anne manages our team of Client Administrators who each look after client rostering, and day-to-day needs.
Anne also has a background as a volunteer counsellor working with young adults.
Anne's plays tennis every week in her local club and enjoys European city breaks.
.
With 30 years experience in the care industry, Mary has worked in The Mater Hospitals, both public and private, and Leopardstown Park Hospital.
Now Senior Social Care Community Supervisor at Private HomeCare, Mary's role is to assess the care that is needed for each of our clients to live at home through meeting clients and home visits. Each client has different needs ranging from senior care to disability or post-operative care.
Drawing on her extensive home care experience, Mary will detail a Care Plan for Home Care Assistants to follow to ensure your needs and wishes are met. She will also check your home to make recommendations for your care and comfort.
Mary and our Nurse Manager will visit you at least once every 6 months to assess your changing needs and to update your care plan if necessary.
Mary also represents Private HomeCare on teamwork case meetings which bring all your care providers together, both public and private, to ensure your best needs are met.
In her spare time, Mary is a member of a Sunday walking club and likes to swim once a week.
Drawing on experience of working in the health care roles including for the Ambulance Service and experience as a carer with Private Home Care, Therese excels in her role as Community Social Care Supervisor.
In her role Therese assesses homes, meets clients and families and draws up individual "care plans" for each of our clients.
Therese is QQI Qualified and works closely alongside both clients and carers. Therese draws on her own experience working in the industry as a Carer and Health Care Assistant which provides her to bring a unique perspective to her role.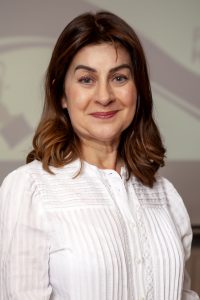 Patsy has worked with Private HomeCare for 10 years. Prior to this, she was a Recruitment and Training Manager with Next plc where she worked in a variety of roles for 18 years. Previously, Patsy worked with McDonalds Headquarters.
In her recruitment role, Patsy is the first person applicants meet, as she interviews experienced and new Home Care Assistants and carries out background checks, Garda vetting and reference checks.  With a decade of home care experience from a recruitment point of view, Patsy knows what experience and personal attributes make for the most suitable carers!
Post recruitment, Patsy ensures all Home Care Assistants maintain compliance with our rigorous standards, those of the HSE, current legislation and our insurance provider.
Patsy enjoys spending time with her dog, walking and reading.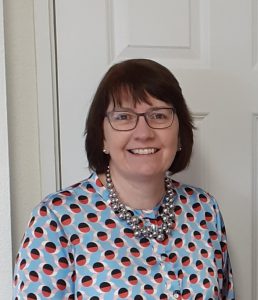 We would like to welcome Maeve, the newest member of our team, to our Recruitment and Compliance Department where she will work closely with Patsy Philpott, Manager. Most recently Maeve worked for 5 years in HR and Compliance for Giraffe Childcare. This follows 20 years experience in Financial Services with AIB.
Maeve is well versed in all recruitment processes including interviewing, qualification verification, garda vetting, auditing and lots more! In her spare time, Maeve enjoys musicals.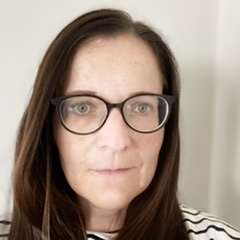 Elizabeth is an experienced nurse who trained and worked in the UK. She has worked on general wards, in accident and emergency department, intellectual difficulties, the prison setting and Residential addictions.
Upon her return to Ireland, Elizabeth worked with our parent company CPL Healthcare for 8 years as an agency nurse. Throughout this time she gained experience in may different fields of nursing.
Elizabeth decided to look for a change in career, we are delighted to welcome Elizabeth to the world of home care.
Outside of work, Elizabeth enjoys running, listening to music, reading and "dancing in the kitchen with my two rascals!"
Training and Compliance Team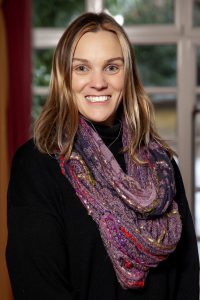 Anna delivers all the training courses offered by Private HomeCare. A registered teacher with the Teaching Council; she also holds a Post Graduate H.Dip Counselling and Psychotherapy and is currently completing a Masters in Psychotherapy.  Anna holds a  Higher Diploma in Business in Marketing, and Certificate in First Line Business Management, and a Professional Diploma in Adult Education.
With 15 years experience in the care industry, Anna combines her practical knowledge with her training skills to ensure all learners achieve their goals, in a friendly and supportive learning environment. In addition to teaching, Anna is the Carer Support champion offering support when required to Carers and Learners.
Previously Anna has volunteered in Sri Lanka. She has recently taken up boxing as a hobby!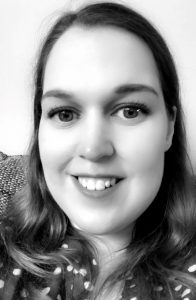 Kellie has a background in Behaviour Analysis, and working with children with additional needs, which she has been doing for the last six years. She has BA (Hons) in English and Human Development from DCU as well as a Post Graduate Diploma in Behaviour Analysis from Queens University Belfast. In her spare time Kellie likes the outdoors, reading and is currently learning the piano.
Rita Maycock, Office Manager
Rita has worked with Private HomeCare for 18 years. Her extensive home care experience is highly valued by clients and carers alike. As Office Manager, Rita reports directly to the Managing Director on a variety of KPIs and projects across the company. Prior to this promotion, Rita worked for several years as a Senior Client Administrator.
Previously Rita worked for 19 years in customer service with Reckitt Benckiser.
Rita also has a Certificate in Middle Management from the National College of Ireland (NCI).
In her free time, Rita enjoys walking and has a great love of travel, citing New York as her favourite destination.
Service Support Department