On the 14th of December 2021, Private HomeCare virtually held our annual Carer awards. Each year we celebrate all our long service team members who have reached 5 and 10 year anniversaries working as home carers with us. There were 12 recipients of the 5 year long service award and 9 recipients of the 10 year long service award.
We are so pleased to have you all on our team.
We also awarded two very special accolades, the Special Recognition Award (which can be won by any carer) and our Carer of the Year 2021 (who can only be selected from the 12 winners of Carers of the Month.)
Special Recognition Award 2021 – Armina Mahiluddin 
Huge Congratulations to  Armina Mahiluddin our home carer who wins our "Special Recognition Award" for 2021. Armina also celebrates her 10 year work anniversary with Private HomeCare. 
Here is what a client's spouse had to say about Armina :
"How can I convey my valuation of this wonderful lady ? Armina is our incredible carer for my wife for over 4 years.
Armina has the total confidence of our client . She is kind, patient, punctual, spotlessly clean, motherly and goes that extra mile tending to every need. She is 100% in safety handling for my wife who is totally dependent. Armina observes medication times, toilet needs, is so happy and totally committed to her vocation in giving loving care."
Armina also celebrates her 10 year work anniversary with Private HomeCare so that's a double whammy for Armina.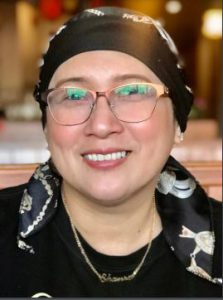 Carer of the Year 2021 
Our 2021 Carer of the Year is Jennifer Campbell. Here is what our judging committee had to say about Jennifer : "Upto recently, Jennifer worked both as a dental nurse and home carer. As she loves her caring job so much, she gave up her dental nurse job to concentrate on caring.
She has completed 6 training modules. The examples she gives in class on each module topic demonstrate her compassion for clients. Whatever the weather, snow or sun, Jennifer ensures she gets to visit her clients, even if she has to cycle there!
Jennifer is the embodiment of our ethos – we care for others as we would like to be cared for ourselves. When she takes on a new client, she takes her time to get to know them as a person and tries to find a common ground to make accepting the home care easier."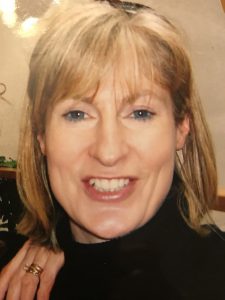 We are delighted to honour each of our long service team and our two big awards of the night. We appreciate the work and commitment each of our carers have, to their clients and client families, particularly during these challenging times.  Thanks to each one of you.
Thanks to our carer Marina for creating this lovely balloon bouquet featured in the photo above.